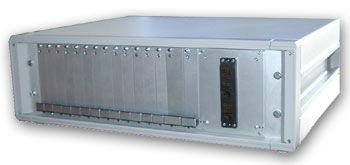 The Plant Link S.L. Engine Module Testers are designed to program and test Electronic Engine Control modules (ECUs). The equipment can erase and reprogram the ECU calibrations (control software held in Flash memory). This new generation of Engine Module Testers are able to perform an extensive number of tests on the module, mirroring most of the tests used in ECU manufacture. The latest equipment designed for Ford was set up to automatically detect, test and reprogram more than 1000 variations of ECU modules and calibrations. In fact there is no limit to the number of variations they can support.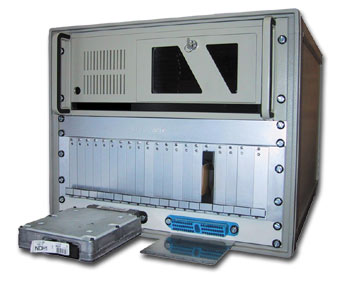 Features
Comprehensive test sequence reproduces 70% of all tests used in the original ECU manufacturing line
Option to recalibrate ECU (reprograms internal Flash memory contained in ECU module)
New ECU revisions downloaded via Internet
Pre-programmed with more than 1000 versions of ECU modules & engine strategies
Totally automatic - bar code reader recognises ECU, selects correct test program & initiates test
Employ Smart Card security
Engine Module Testers - Performance & Characteristics
The units come with customised hardware and software that is intuitive and simple to use. It can be easily updated to test new calibrations, new modules and new module families. The Plant Link S.L. Proprietary Test Programming Language makes it a very simple task to create new tests or modify existing ones.
Engine Module Testers - Maintenance & Software Updates